Find Your Vibe
Try our new specialty cocktails inspired by Mystic Michaela, a fourth-generation psychic medium who specializes in reading auras, the colorful life force energies around individuals. Aura's are like personality types, and knowing your aura can help you understand your true self. Each cocktail represents an aura color so Find Your Vibe!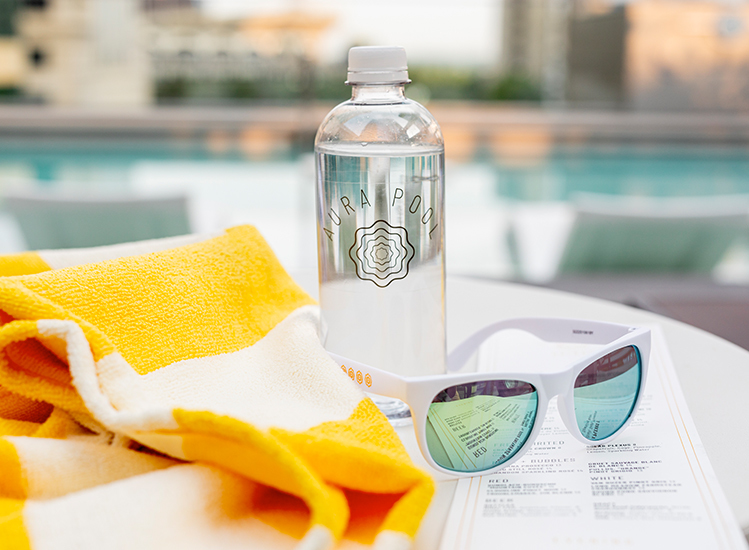 Royal Treatment Package
Interested in the Royal Treatment? Enjoy an upgraded Aura experience which includes a private cabana rental, 2 complimentary spa services and a Spa by JW luxury basket to enjoy during your royal pool day.
Regal Vibes
Happy Hour: Monday - Wednesday 3:00 - 6:00 PM

Wind down after the work day with $3 off all food items.